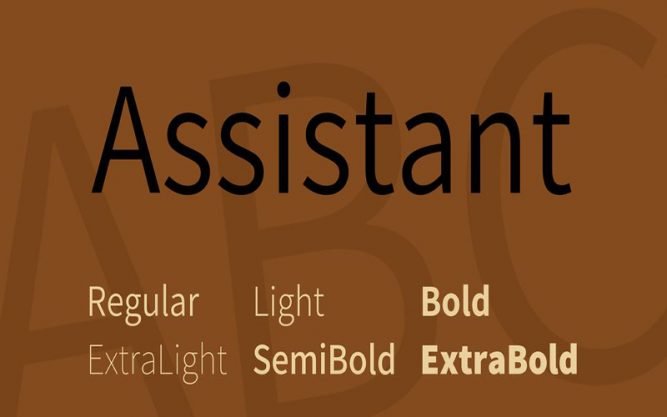 Assistant Font is a contemporary sans serif typeface that based on Hebrew and Latin types. Designed by Paul Hunt on Adobe Type, the Assistant Font was created by Ben Nathan to complement the Latin source Sans Pro.
This font family comes in seven different weights including bold, extra bold, extra light, light, medium, regular, semibold, and all styles contains uppercase, lowercase letters, and 541 designed characters.
The structure of this clean font is to be made clean with proper height and width. While the space in the middle of the letter feels slim, space feels a little smaller in lightweight.
In fact, this situation occurs only because of its thin and bold structure. Because in lightweights, this basic font covers a small area, and space feels more than the standard size.
Assistant Font Family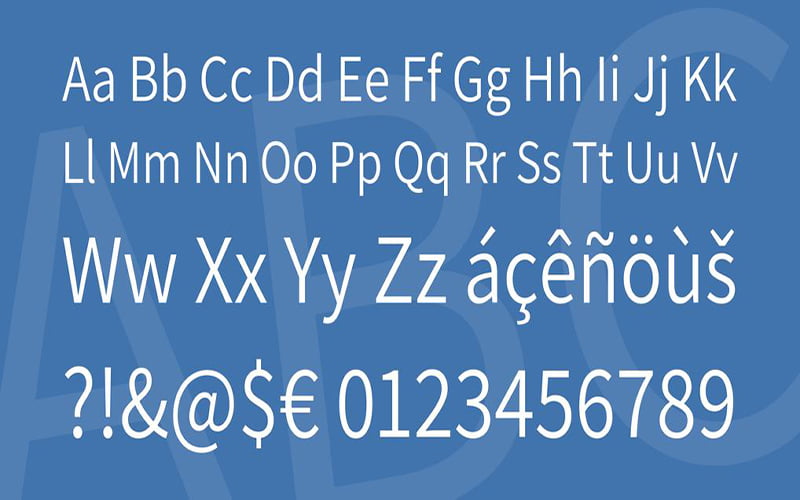 The designer used a very light and hard stroke to create this font which makes it unique from another font. This is one of the great qualities that makes it famous in the font design industry.
With this elegant font help, you can print on cards, long text paragraphs, magazines or newspaper headlines,   create book covers, brand logos, unique emblems, bold headings, web development, and much more.
The great aspect of this typeface that you can use it free for both personal and commercial purposes. Same as Lilo and Stitch Font by Walt Disney Pictures, Segatha Font by EF Studio.
So, share your opinion about this creation in the comments section below. And if possible, don't forget to save this website for future reference. Because here you will get free fonts on a regular basis. Now you need to click on a single button below and download the Assistant Font easily.