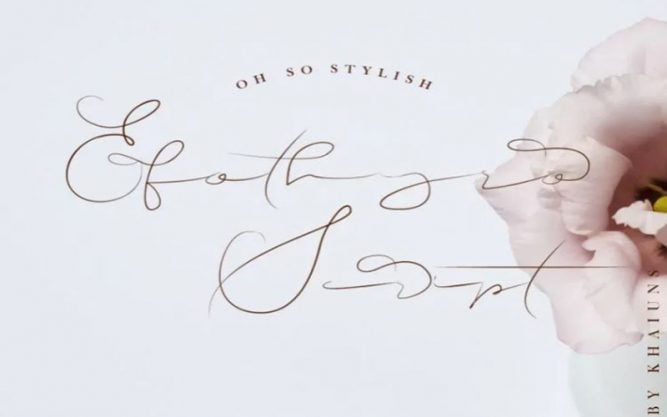 Efothyro Script Font is an extremely popular and beautiful calligraphy typeface. As you can see from its name it is the perfect script signature font for logo creation. That was designed by khaiuns firstly.
This beautiful modern typeface that comes in only one weight possesses both Open and Truetype features. It is most commonly used in short words because each letter uses a lot of space.
Due to its unique and elegant look, you can easily use for many purposes such as wedding cards, greeting cards, invitations, signatures, sign, special quotes, business cards, menus and to give a sense of occasion to certificates and awards.
Due to its thin lines, be sure to use it on a clean contrasting background. Used properly, it can create a beautiful photography logo. Further, It also looks great on mugs and cards. Before using it, let's take a look at images for better understanding.
Efothyro Script Font Family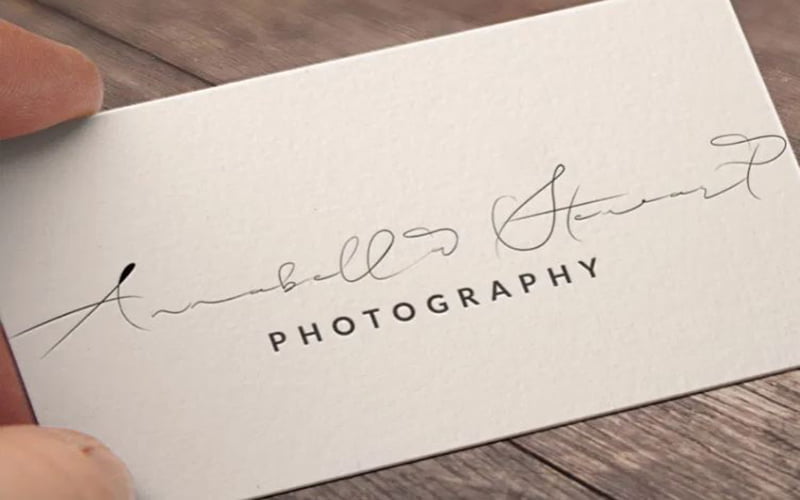 It has natural, flowing curves and looks like it was written with ink. The connections between modern and chic script make this font the best choice for invitations, signature logos, and thank you cards.
Many experts appreciate it. Once you apply it to your work, agree with me. So, just make a plan and work with it. In this way, you can easily use it in various projects.
This modern signature typeface is free only for personal use. There is good news for you that we have some more elegant fonts are Candles Script Fonts by Fairulhaq, Ringbearer Font by the Hutt.
I hope, now enough to understand this information in depth. So, feel free to express your opinion in the comments section below. And let other designers know about this cool font. You just need to click on a single button below and get it.