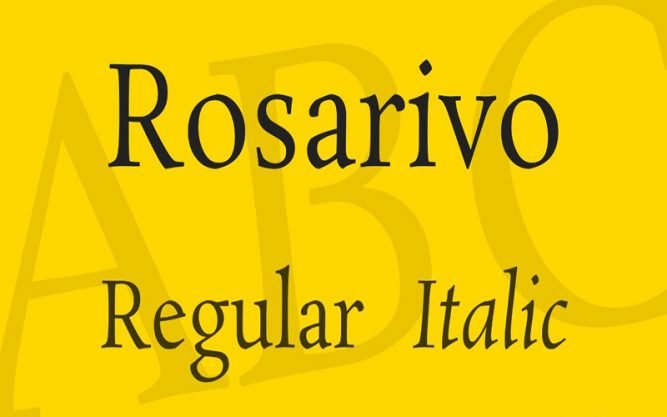 Rosarivo Font is a display serif typeface. It was designed and released by Pablo Ugerman for the first time. Popular as per its elegant traits with high-quality details.
It can be found in two unique styles including regular and italic. This is basically a unique design, which is specially designed for use in letterpress printing and is available for download at anchor fonts.
It features useful for many designs such as lettering printing, gradual stroke, calligraphy, and humanistic forms, marked contrast, banners, flyers, publishing, editorial text design, large ascenders, and descenders.
This calligraphy font is designed to work well in long writing with generous space and it also works for delicate editorial design. The beginning of its letterpress means that it has a lighter colour than the general Roman form.
Rosarivo Font Family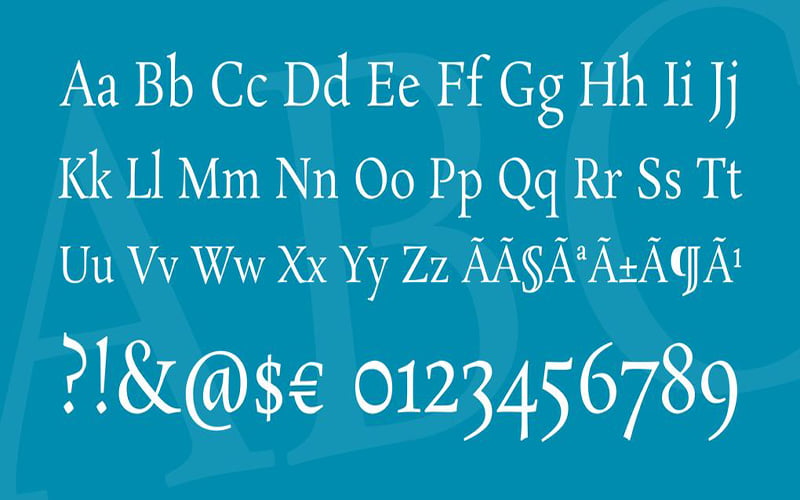 This is a Unicode typeface that supports multiple languages using Latin script and its variants and supports other scripts as well. Rosarivo Font showcases serif traits featuring extended edges and versatile layout.
Ideal for books and articles and will create a harmonic paragraph for smooth reading. It has a consistent and smooth shape with proper kerned letters. Ideal for large luxurious text and you can use everywhere as you like.
Another unique aspect of Rosarivo Font is that it is free for personal as well as for the commercial use same as Reey Font, a modern script typeface or Passion One a display sans serif font family.
The designer work extends all genres, from bright script faces to workhorse content families and operating processes. This can be used with a variety of formal and informal texts.
This amazing google font is best for large display headlines and requires a slightly lower appearance and don't forget to show praise for this project. Download it now by a single click over the link below.