Cherry Swash Font is a contemporary slab-serif, Display typeface. This monolinear eye-catching type font has come with elegant capital and bold swashes.
For the very first time, Cherry Swash Font was designed by Nataliya Kasatkina on April 23, 2013. This is a perfect typeface for set headings and logos.
It has come with 2 unique styles including "Cherry Swash regular" and "Cherry Swash Bold" font styles. The font subfamily of this typeface is bold.
These famous styles give very interesting results. You can use this font on any device such as PC, Mac, Linux, iOS, Android, and any website.
Cherry Swash Font Family
Cherry Swash software is licensed under the Sill Open font license, Version 1.1. This font is completely free to use for both personal and commercial purposes.
It also supports multiple languages that spread it around the world. This is absolutely a great choice to increase the prominence of this perfect typeface.
This typeface is available in 265 defined characters. It also contains 268 Glyphs count in number with 1000 units per EM for normal weight.
This decorative font family comes with a strong character set including punctuations, numbers, uppercase, and lowercase letters. Let's take a look at its beautiful texture.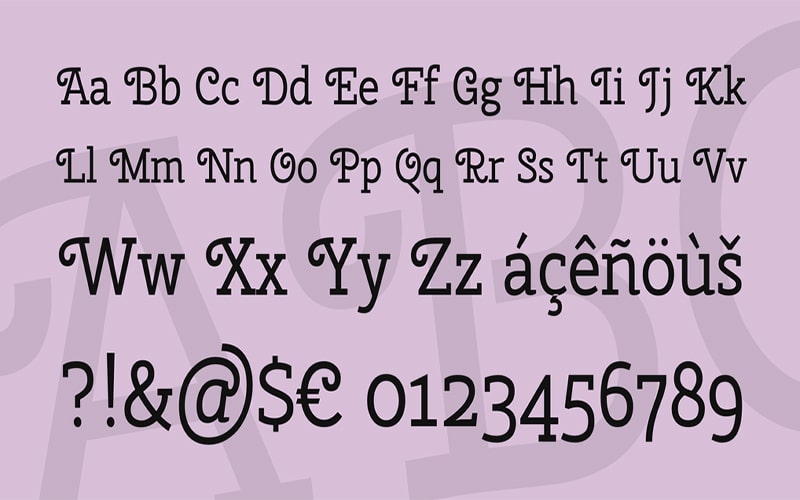 This typeface is available in TrueType Format for each style. Also, you can download this font in a zip download file, which is compatible with windows, OS and Mac.
You might also like some similar contemporary slab-serif typefaces such as Kontrapunkt Font was published by Kontrapunkt and Flamenco Font was designed by Latino Type.
So if you really want to download this delicate quality typeface, click on the single DOWNLOAD button below and utilize it everywhere you find it perfect.